Creamy Hot Chocolate
2 large mugs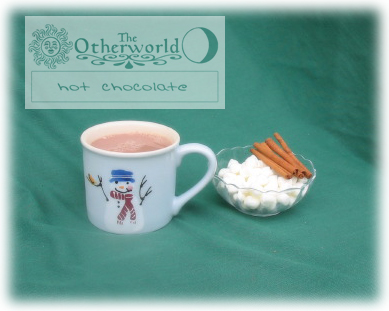 You must try this recipe at least once. We guarantee you will never want to look at one of those envelopes of powdered hot chocolate mix again. This is the real deal and just as easy to make as the instant stuff.



Ingredients:

4 ounces fine quality semi-sweet chocolate
2 cups whole milk
mini-marshmallows, optional
cinnamon sticks, optional

Chop chocolate into chocolate chip sized pieces. Heat milk and chocolate in a small saucepan, whisking to combine, until it just comes to a simmer.

The hot chocolate can be stored in the refrigerator and reheated another day or served immediately in two large mugs. If you like, top it with marshmallows and a cinnamon stick to stir.